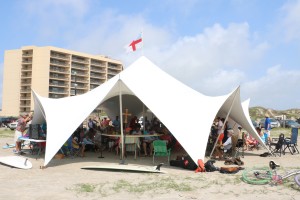 Trinity Sunday is June 11, and we will celebrate with Church on the Beach at 11 a.m. at Marker number 2, between the Horace Caldwell Pier and G Street.
We will serve hot dogs after the service so plan to stay a while!
Please bring a chair to sit in, unless you prefer to sit in the sand. We are requesting that dogs be left at home, since we had a dog fight (literally) at the last service.
(the 9 a.m. service will be in the sanctuary at Trinity, 433 Trojan St.)